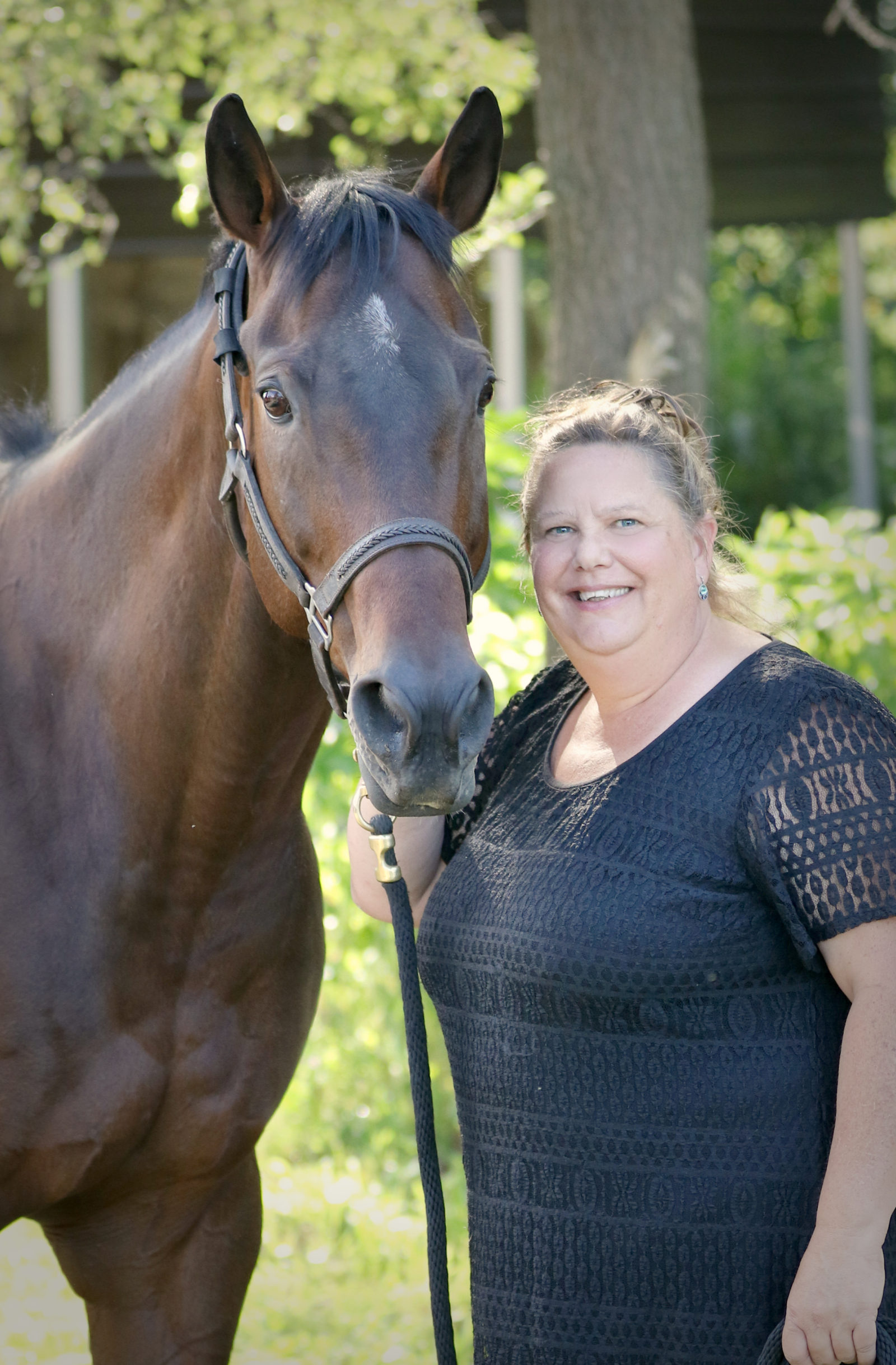 Lisa's Story
Lisa Afshari, had always had horses growing up and participated in parades and clubs like 4H. After Business College, she got married, had children, was blessed to be a stay-at-home mom, and realized something was missing. She needed to get back into horses.
A few years later, she ended up at a wonderful therapy barn, Ready Set Ride, as a boarder. Within months the program was shutting down due to lack of direction and funds. Both her and the new property owner jumped in, her with financial connections, and Lisa with help from friends to take over the labor. A very tough year, lots of growing pains, but none the less a light bulb moment for Lisa personally. She realized she needed to be around the horses, and be the cheerleader for this program. It was a program her whole family could be a part of, somewhere she could bring her daughters and be the stay-at-home mom she wanted to be and have the interaction with the animals she loved!
The Program
Lisa's vision of a therapy barn for children with disabilities has expanded into educating the community about the need for special needs individuals to have a place where they and their family do not feel judged. It all started with one horse, a little girl, and a dream. Now the dream has become hope for so many! We have eleven four legged friends who provide therapy, more than 80 volunteers a week who help care for the horses and participate in the sessions and over fifty riders a week who come for an hour to enjoy freedom from a wheelchair, freedom from a walker, wind blowing through their hair, and riding a horse JUST like everyone else!
Ready Set Ride Volunteer Board Members - Seeing Eye to Eye as a team to advocate for RSR
Lisa Afshari- Chair
Lisa is the lead PATH instructor and Equine Director. She makes the lesson plans, manages the horse care, and manages the insurance needs and public relations. She has been involved since 2003.
Lesley Caramusa- President
Lesley came on the board in 2015 and has been in charge of all of our fundraising events and building relationships for the organization. She is a Sales Executive at SG360 in Bolingbrook and mom of volunteer Michael who's been helping out since 2014 at least 2 days a week!
Sue Majchrzak - Vice President
Sue joined the board in 2016 and came on as a volunteer photographer and is now helping to organize our Marketing and Technology efforts including website design and maintenance. She worked with the American Veterinary Medical Association for 5 years.
Sharleen Smith - Correspondence 
Sharleen is a retired Mathematics Dept Chair at Stevenson High School, Orland Park, IL.  She has been serving as president for nine years.
Farhad Afshari - Treasurer
Farhad has been a structural engineer with CSA for 15 years. He also runs his own personal tax consulting business
Jessica Collier – Committee Chair
Jessica has been with the board since 2015 and takes care of keeping us organized for our Biggest Fundraiser of the Year!  She runs her own dog walking and pet sitting business in the Plainfield Community.
Cathy Kerwin – Committee Chair
Cathy has been with the board since 2016 and volunteers twice a week helping to keep the barn clean! She brings great perspective to the board with the day in and out needs.